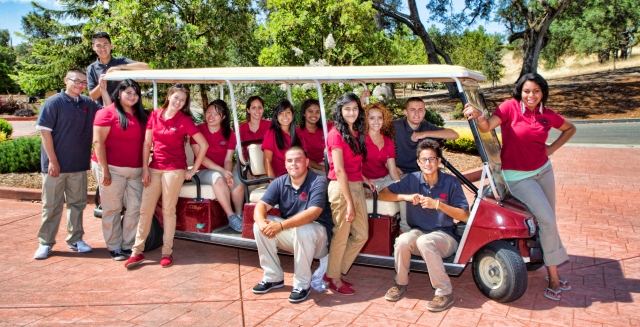 Since our July 2020 event was cancelled due to covid-19 outbreak, we announce that the 2019 golf event last year was our last with Mr. Napear as event host.
This event created nearly $1 million in net proceeds for our scholarships and mentoring program.
We sincerely offer our enormous gratitude to the numerous local business sponsors and individuals who, through their donations and participation, made this golf event possible for fourteen years. You have given invaluable support. Thank you!
We offer our appreciation to Mr. Napear for hosting our golf fundraising event that exclusively raised money for the Future Foundation of Sacramento from 2006 – 2019. Following Grant Napear's parting with the Sacramento Kings and KHTK Sports 1140, we also close a chapter. We wish Mr. Napear well in his future endeavors.
We hope our current donors will continue to support our mission and we welcome new donors to join us with their support. At this time, in lieu of an event sponsorship, we invite donors to consider contributing a 100% charitable donation to help ensure we may continue to fund necessary college scholarships for exceptional and deserving students who are eager to succeed and achieve in education.