What is your financial aid for?
Answer: Tuition & Fees. Books & Supplies. Room & Board. Transportation.
Question: What is your financial aid for?
Financial aid should ONLY to be used for college expenses.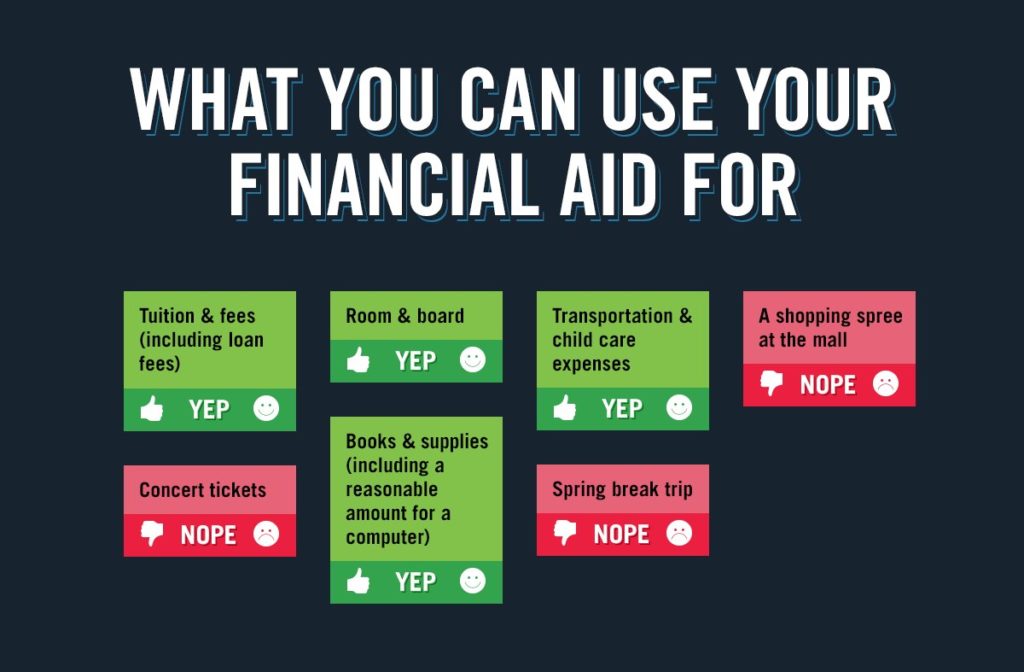 Acceptable expenses fall into these categories :
tuition and fees
housing (on or off campus) and food (on-campus "boarding" meals and groceries)
textbooks and course supplies
transportation
critical personal necessities (i.e. health insurance, professional clothing)
Acceptable expenditures using financial aid and scholarship funding relate to the "Cost Of Attendance" (COA) for attending an university. To learn more about what the COA is, go to this link at studentaid.ed.gov
Differentiate Between Needs and Wants
Before you spend financial aid funding, determine what is a "want" versus what you "need".
Start by making a list of things you think you need for college.
Identify whether each item on the list is something you absolutely need or is really a want.
Next, prioritize each item on the list.
To learn more about budgeting for college check this link at studentaid.ed.gov