Back-to-School Winter Edition – Phases of your return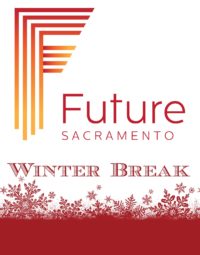 Getting back in the saddle the next school term after winter break can be a difficult transition. You are not alone in feeling the challenge of transitioning back to school.  Here are the eight phases many students experience when they return to school after the long winter break. From denial to determined – you may feel several feelings as classes start back up.
Denial that break is over.
Sad to say goodbye. Whether that means leaving your hometown and saying goodbye to your family and friends before you travel back to school or saying goodbye to your flexible time enjoyed during break – this transition can make you feel homesick.
Happiness to be reunited with roommates and classmates. Feels great to see your friends again!
Optimistic enthusiasm to take on the new term. College is great – new classes and activities are all about to start.
Discomfort. Living on campus or out of your family home may be less comfortable than home. Your dorm room is small and you have roommates and floor-mates to coexist with again. Maybe your bed is less soft, you need to share a bathroom, and you need use a shared college laundry room. The commons food is not like your family makes and keeping groceries stocked is all up to you now.
Overwhelmed or nervous when you read the syllabus and see the course work load ahead of you.
Tired from adjusting to the busy schedule after time off. No more sleeping in. Weekends are not only full of leisure time. School is back in session, so you need turn the alarm back on and carve out plenty of time for studying, research, and writing.
Determined. You are organized. You have a routine. You are ready.
(See our Tip list for suggestions for getting back to school.)