EFC is an acronym for Expected Family Contribution.
You will receive an EFC value in your FAFSA result.
fafsa.ed.gov says "The Expected Family Contribution (EFC) is a measure of your family's financial strength and is calculated according to a formula established by law."
The information you report on your Free Application for Federal Student Aid (FAFSA) or your FAFSA4caster is used to calculate your EFC. Your family's taxed and untaxed income, assets, and benefits (such as unemployment or Social Security) all could be considered in the formula. Also considered are your family size and the number of family members who will attend college or career school during the year.
Your EFC is a number used by your school to calculate how much financial aid you are eligible to receive.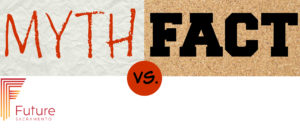 MYTH:
Your EFC (Expected Family Contribution) is how much money your family must pay for your to go to college.
FACT:
 Your EFC is not the amount of money your family will have to pay for college, nor is it the amount of federal student aid you will receive.
Is the EFC the only amount I will need to pay to go to college?
"Not necessarily. Colleges might not be able to offer you a financial package that meets your full need. In these cases, your family will need to cover the gap (as well as paying the EFC). Ask about a college's average percent of need met to estimate how much of your need the college might cover." Read more EFC FAQ at bigfuture.collegeboard.org
This is the simplified equation that uses the EFC: Cost of Attendance (COA)  – Expected Family Contribution (EFC) = Financial Need
Need-based aid is financial aid that you can receive if you have financial need and meet other eligibility criteria. You can't receive more need-based aid than the amount of your financial need.  Learn more at studentaid.ed.gov
Can Your EFC Change From Year to Year?
Yes. You are required to complete a FAFSA every year you are in college, and your financial situation can change each year.