Covid-19 Update: Teen well-being and stress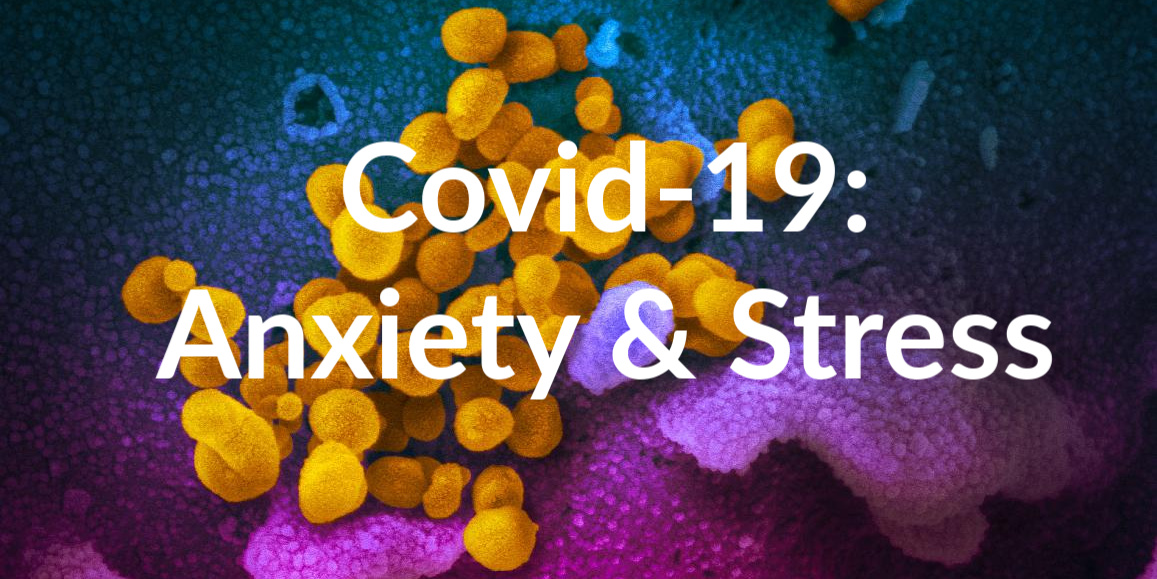 Teens and college students may not be considered high risk from a covid-19 direct medical perspective, but they are facing very real distressing social and economic challenges.
The majority of students may appear to be in good health, but young adults are feeling the surreal and uncertain impact more acutely than other age groups. It is essential that we all look out for adolescents, be sympathetic to their frustrations, and make sure that they have the resources and supports in place for optimal development.
Prolonged shuttering of schools, halting of group events, and being safe (stuck) at home with parents close by (not their peers) is especially hard for teens. It is not merely being cut off from hanging out with friends, some teens are facing big letdowns as they feel disappointment for missing:
the first season on their varsity team or the playoffs
their part in the school play
the final semester of high school
freedom to explore with a new driver's license
Prom and Senior Ball
planned trips to visit college campuses
GRADUATION 
Many young people feel frustrated and robbed of highly anticipated opportunities…Yet, beyond the disappointment of canceled events and extracurriculars, social distancing can interfere with the basic developmental needs of teenagers—who are evolutionarily wired to become increasingly independent from parents and increasingly dependent on their peers. (EdWeek.org)
As the world grapples with the coronavirus pandemic, how are the millions of students in the U.S. coping? 
How are teens rallying after being removed from the communities and resources they relied on within school buildings? 
How are teens dealing with illness of a friend or family member?
Are teens stressed about loss of income if a parent lost their job?
How are teens managing during frequent absences of a parent who is an essential worker?
Do teens falter juggling distance learning and taking on more demanding roles at home to help care for younger siblings or elderly family?
"Sadness… youth have a lot that may be making them feel sad. They may feel isolated from their friends, missing their normal routines, and worrying about whether things will ever go back to normal," Dr. Angelosante says. While it is hard to be away from their good friends, many teens can fill that void by using social media or video calls to connect with them. "What they cannot replicate as easily is the passive socialization that happens during the school day: people they chat with in class but are not close enough with to contact outside of school, the feeling of walking down a crowded hallway and hearing all of the conversations going on around them, or the shared moment of laughing together at something silly that happens in the classroom," Dr. Angelosante says. "So sadness and disappointment make sense right now." (nyulangone.org/)
Concerns include: Adolescent isolation can increase psychological distress and academic motivation may significantly decline. "Without classmates within arm's reach to grapple with challenges collaboratively, school performance is also likely to take a hit… spending time with friends is the primary reason teenagers look forward to going to school." (EdWeek.org)
Read more: How to Check In on Your Teenager's Mood During the COVID-19 Pandemic
Profile: 
In Detroit, where nearly 9,000 COVID-19 cases have overwhelmed hospitals, 17-year-old Brooke Solomon is realizing how much she misses the structure of school and the company of her friends and teachers. "This is the most confused I've ever been about life honestly," she says. "Everything is so up in the air, and I'm not really sure how to manage everything." By day, Brooke helps her mother, who works for the Detroit Area Agency on Aging, deliver personal protective equipment to essential workers for Meals on Wheels and other programs serving seniors in their homes. By night, she completes school assignments and studies for the four AP exams that she will take from home next month. She and her friends have stayed in touch and documented their new normal through a Google Slides presentation, which they've titled "The Diaries of Eight Quarantined and Desensitized Teenagers." They each update the document daily, announcing college acceptances or answering creative writing prompts.

Brooke Solomon, a high school senior in Detroit, misses the support of friends and the structure of school. But Brooke says she has also struggled with the distance from her friends. When she received a rejection letter from Georgetown, her "dream school," friends watched her open the letter over FaceTime. They comforted her by text afterwards, but it wasn't the same as being together. And while she's looking forward to college—hoping to attend Howard University "if there is a fall"— she's disappointed about missing out on prom and knows her high school graduation will be different than the one she had been envisioning for years. "I really wanted that. I really wanted my grandmother to see me walk across the stage, and I really wanted to experience prom," Brooke says. "As a teen, you invest yourself in coming-of-age stories and hope to see yourself in one someday. But it's definitely gone from, like, the Breakfast Club to some post-apocalyptic movie."