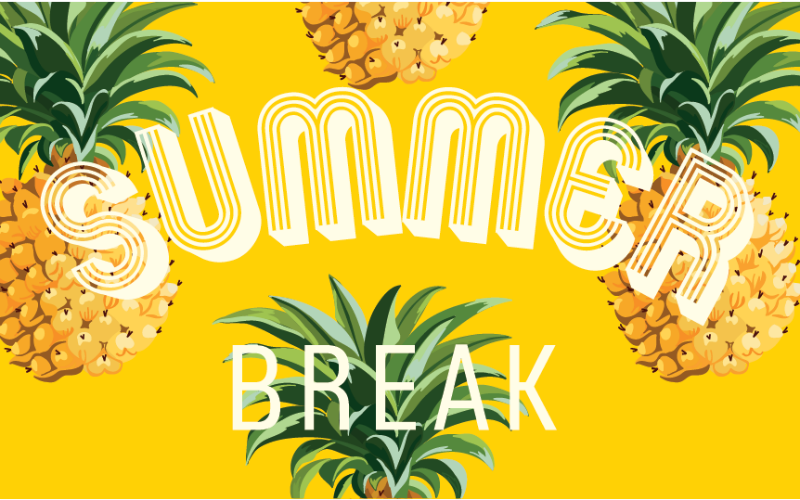 Summer activities that can help you stay on track to reach college.
---

"What you do with your time can help you stand out from other applicants who have similar test scores and GPAs." says, The Princeton Review, "Your summer vacation is the perfect time for college prep and to explore potential careers. All summers in high school are important, especially the summers after sophomore and junior year."

---
Special tip: Colleges want well-rounded classes, not well-rounded students. Do you want to stand out the crowd of high achieving applicants with high GPA's and rigorous course work? Develop your own different talent and unique interest to get noticed! Summer is a GREAT time to deepen and expand your interests, talents, and community involvement.
Summer break is not just about working at a job or internship, college visits, and studying for the SAT or ACT. There are several ways to make your summer a success! Make the most of your summer with these practical summer break tips.
Experience careers. Ask for informational-interviews or opportunities to job-shadow from people working in careers that interest. Not too early to start career networking.
Volunteer in your community. Find your volunteering fit and commit to regular service activity instead of a string of one-time volunteer jobs. Start now, then continue through the school year. You will accrue hours and see a real impact from your work!
Study one new subject area of your choice. Become an amateur-expert in something new through by accessing free library books and finding online college courses, lectures, or speaker series.  Look for streaming real-time participation or watch taped programs from past lectures given at prominent universities around the country.
Learn one new skill. Try a new sport or style of dance, learn to knit, pick-up conversation skills in a new language, practice drawing or any art form, learn how to cook or bake, write poetry or a short story, try virtual investing or stock market simulation, learn how to code, get certified in CPR or First Aid, you choose!
Set a fun challenging goal. Challenge yourself with a unique and creative goal, then have fun achieving it. Visit every museum in your town. Train to run in a community long distance run. Each week, visit the local farmers market and try a new vegetable or fruit. Select a celebrated movie director or literary author, to understand their style and claim to fame – select a collection of their top works you have not yet seen or read, and immerse yourself.  Grow a garden.
Develop a stress reduction plan.Learn how to relax, recuperate, and recharge. Discover what outlet is best for you to let go of stress, whether it be meditating, yoga, walks in nature, or reading daily just for fun. Practice your plan over summer.
Balanced Summer. Ensure your summer is a good combination of fun & rest with working productivity.
---
Summer is "a great opportunity to start building that resume to help you impress the college of your choice. Your plans can be more than simply getting a summer job; there are a number of activities that can help you stay active and gain valuable experience over the summer months." Says Eileen Cody of thoughtco.com, "Summer can't be all work and no play, and it's important to find a balance between having fun and being productive… Summer is a time to rest, play, travel, and recover from a difficult academic year. At the same time, make sure you do something productive in the summer, something that will develop your skills, explore your interests, or serve your community."
---
https://www.princetonreview.com/college-advice/summer-activities-for-college-applications
https://www.princetonreview.com/college-advice/college-prep-timeline
https://www.thoughtco.com/best-summer-plans-high-school-students-788891
https://www.niche.com/blog/think-you-need-to-be-well-rounded-to-get-into-college-you-dont/