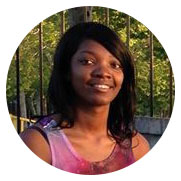 Mairah was the student president of her school and AP scholar athlete at Valley High School. Now, Mariah is flourishing as a student at UC Berkeley, our 2nd of three students to attend this campus.
During the summer before her senior year (2015), she interned at Congresswoman Matsui's Office through the "Summer at City Hall" program. She is currently applying to colleges with a goal to study Anthropology. In her college application personal statement, she wrote: "Each day I am slowly breaking the generational curse that has been plaguing my family. Addiction has been a staple crop. Gangs are fillers for the cracks in our broken family tree. Babies breed babies. The fact that I'm not a teen a mother is an accomplishment in itself. I have chosen the road less traveled. I go to school each weekday, work on AP homework, plan my presidential agenda for ASB, attend basketball practice after school, then I go to work at Wendy's to ease the financial burden on my mother. My mission has always been to weed out complacency. I never want to be part of a statistic. I am choosing to break every chain that is holding me down.
Before beginning college, Maraih was selected for Summer Bridge to help her prepare and get an early start. "Summer Bridge is an intensive program that squeezes a semester worth of work which is about 15 weeks into a 6 week program. As condition of my acceptance to UC Berkeley, I was required to go and receive at least a C+ or higher in all of my classes. A mere C- could have resulted in my admissions being taken away. When I found out I was afraid, I was unsure if I was ready or if I was even "berkeley material" to begin with. It was difficult to adjust to that much reading and writing every night. The work was not the only thing I had to get use to - I learned college life in general is rough, I had to wake myself up every morning, find my way to class, do my own laundry, find my resources on campus. My mom wasn't there to walk me through, it was just me....Over time I began to think about what got me to where I am, why I do what I do, what my motivation was. I realized that I didn't want to be a product of my environment...fall into the endless cycle of poverty and violence in which I am accustomed to seeing. I have always wanted to surpass that...I ended the program with straight A's."
Mariah shared this message of appreciation with our board before she began her first Fall quarter at UCB: "Future Sacramento equipped me with all of the tools necessary to be successful in my journey through college. Through this organization I have received not only financial support but mentors that have and will continue nurturing me and guiding me on the road to success. I don't think I would be where I am without all of the abundant support around me, I would have lost my way. I feel blessed today because I am here, I am strong, I am grateful, and I will succeed because I know that I will be supported wherever I go. Thank You."
At Grant Napear's Fairway to the Future golf tournament in 2015, Mariah spoke to a reception full of donors and shared how Future Sacramento has impacted her life, saying, "This organization has given me the motivation to dream big because I understand that where there is a will there is a way. "To see her speak, watch the Sacramento Kings produced video below, Mariah starts at 3:00 minutes in the video.