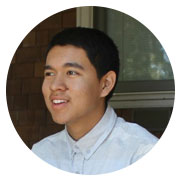 College Graduate
UC Berkeley - B.A. Public Health
The month after graduation, Luciano started a new job at The Greenlining Institute as a Summer Associate in Oakland, California. Luciano is one of a cohort of 9 from across the US interested in different sectors including health, environment, diversity and inclusion, energy, and economics. His term will focus on policy project work. He is drafting a memo looking at the healthcare and workforce challenges in the San Joaquin Valley for Boys and Men of Color, including interviewing both healthcare workers and community members.
Luciano shared his gratitude for being the first in his family to go to and graduate college:
"[This] has been a long awaited journey. Though there were moments that made me unsure of myself, I was grounded by those around me of my capabilities. Not only will I leave a better scholar, leader, and advocate, my understanding of who I am has progressed in ways I firmly am confident in. Thank you UC Berkeley for challenging me in more ways than I thought possible and for giving me the platform to strive to make a difference in the world. [My graduation] will not only be a testament to my accomplishments but that of sacrifices made long before me and still continue today. To my family, both living and passed, my friends, and communities: we did it!" - Luciano, April 25, 2018
Despite the challenges and losses Luciano has had to bear during his young adult life, there are many things that have kept him on the right path: his education. Luciano graduated with a 4.4 GPA, ranking at the top of his class and received more than a dozen scholarships and college acceptance letters from more than half of the 20 schools he applied to. When his mom was absent from home trying to raise him and his younger sister, his grandmother, who left Chihuahua, Mexico in search for better opportunities when she was a teenager, taught him the importance of appreciating and celebrating his culture and staying focused on his studies." There is a lot of diversity within my family and I have always appreciated it. I live in a house with so many family members that staying focused on my education was sometimes challenging," said Zuniga.
Throughout his four years at Florin High School, Zuniga was enrolled in several Advanced Placement courses and over a handful of clubs and organizations including student government, the Latino Success Club, the California Scholarship Federation, the National Honor Society and he was a mathlete-just to name a few. For several of those clubs and organizations, he held leadership roles. "I felt like being in high school was my time to do as much as I could. I wanted to find my passion within things. Giving back to my community and being involved in extracurricular activities was what I needed to get the most out of my high school experience," said Zuniga.
"Once I received this scholarship, the momentum to achieve my goal became realistic," said scholarship candidate Luciano Zuniga. "Future Sacramento gives me countless opportunities that make getting to college possible. Their belief in me is motivating. Now it is up to me to make sure I utilize everything they have given me."
As high school junior, he was invited to attend a prestigious and expensive leadership camp at San José State. He applied and was accepted but didn't have the means to attend. His high school principal was able to get funding and when he and several other peers attended, he made a shocking realization."It was the first time I felt underprivileged. I was surrounded by students who came from affluent families and grew up privileged. I was a minority student who couldn't afford to be there and don't have a single family member that went to college," said Zuniga. Despite feeling different, Zuniga found the courage to tell his story in front of those at the leadership camp-an experience that helped him accept the challenges he has been faced with in his life: being raised in a single parent home, going to a school where 99 percent of the students qualify for free or reduced lunch and where money is often tight. "I think it brought all of us at the leadership camp, together. By them understanding my experiences, helped unite us. I no longer felt different, I felt relieved and happy because I know that what I have experienced is unique and has helped me become who I am today," said Zuniga. When he completed the application for the Gates Millennium Scholarship, he shared the same story.