Covid-19 – Education Update – School Closure Hardships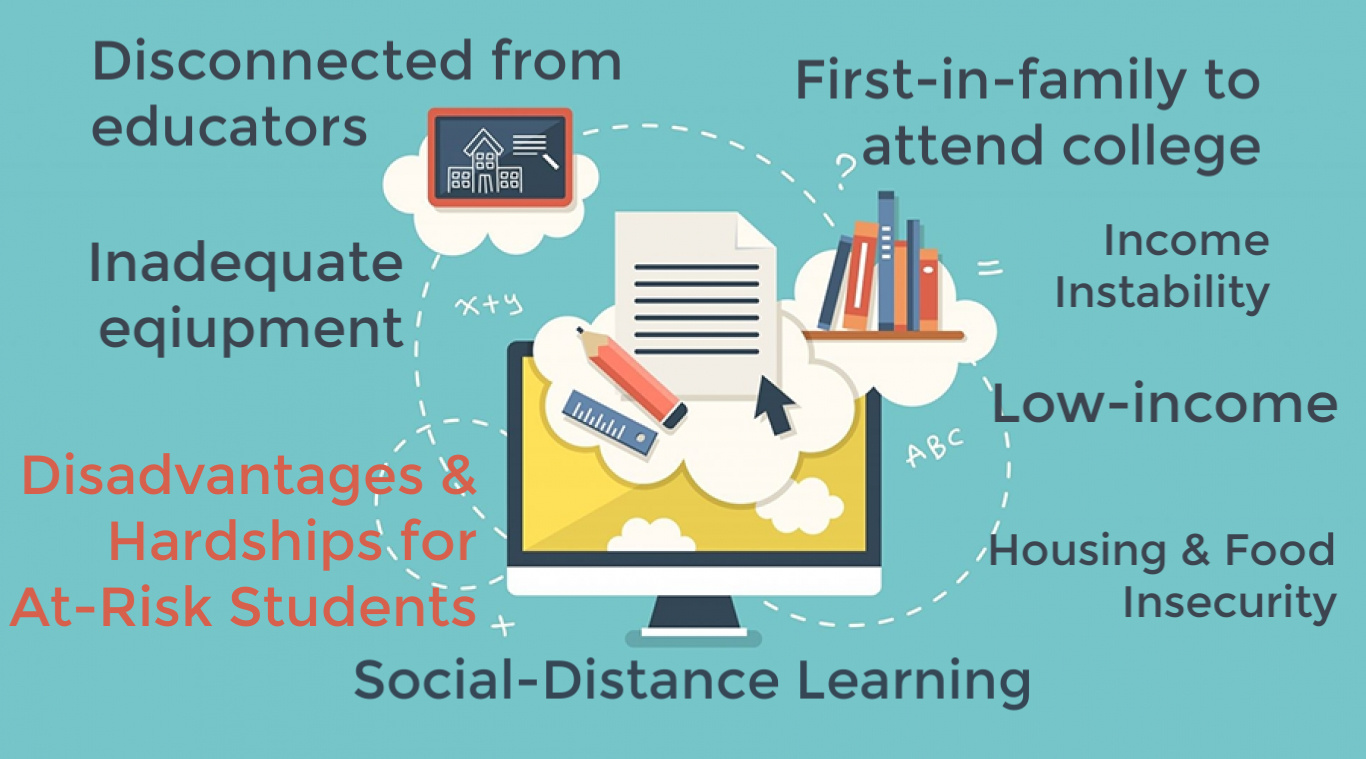 In response to the coronavirus pandemic, extraordinary protective measures have been taken by education administrators. All public K through 12th grade school districts in Sacramento County closed and distance learning is being developed. Universities made sweeping changes that affected winter term exams, housing, and abrupt shifts to distance learning for immediate and long-term instruction.
School closures cause major impacts that displace students and upend educational access. Even though classrooms are empty, the needs of student continue.
Future Sacramento is committed to supporting our students during this crisis. We are ensuring our students know they are not alone as they face uncertainty about their education.
Hardships being experienced by our students include:
Campus closures means loss of access to adequate equipment and reliable internet connections with which to continue classes online.
Distance learning in low-income households without college graduate role models imposes the disadvantages that our striving students have worked so hard to overcome at school.
Social distancing and shelter in place orders cause disconnection from peers, educators, tutors, coaches, counselors, and support services – which directly affects students' academic performance.

This is especially difficult for the high school seniors who are in the midst of preparations for Fall 2020 college admissions. They are cut off from honors and advanced placement teachers, college counselors, and other support services.

College students are currently facing immediate displacement and uncertainty.

Campus closures affect on-campus housing.
Student job insecurity means lost or reduced income, resulting in limited funds to cover rent and purchase food.
Low income students lack funds to return home or commute to college.
Future Sacramento students are resilient and will preserve through this challenge.
With the support of our donors, Future Sacramento will provide necessary support so that our students may continue on their journeys to and through college. We invite you to contribute to this effort with a gift to help students get the most out of these challenging educational experiences.