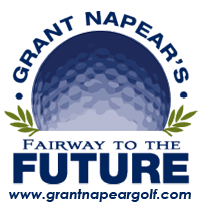 Date: Monday, July 30, 2018
Location: Catta Verdera Country Club - Lincoln, CA 
Check in: 8:00am
Shotgun Start: 10:00am
Awards Reception: 4:00pm (Approx.)
Scramble Format. Handicaps Not Required.
This online registration will collect your player registration information - including player names and shirt size for gift. 
Sponsorship payments can be submitted by check or in the online registration using Credit or Debit with PayPal.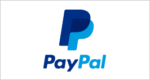 4 & 3 Foursome Packages
TITLE SPONSOR #1 / $15,000 (Sold Out)
Company Logo on Premium Shoe Bag and Small Deluxe Tote Bag Players' gift.
Company Promotion on all event printed materials.
Full Page Ad in Awards Reception and Live Auction Program.
4 Foursomes
TITLE SPONSOR #2 / $15,000(Sold Out)
Company Logo on Nike Golf Shirt Players' gift.
Company Promotion on all event printed materials.
Full Page Ad in Awards Reception and Live Auction Program.
4 Foursomes
GOLF BALL SPONSOR / $12,500 (Sold Out)
Company Logo Promotion on Golf Balls Players' gift.
Half Page Ad in Awards Reception and Live Auction Program.
3 Foursomes
"CAP & GOWN" GARMENT SPONSOR / $10,000 (Sold Out)
Company Logo on Golf Hat Players' gift.
Half Page Ad in Awards Reception and Live Auction Program.
3 Foursomes
HONOR LIST SPONSOR #1 / $10,000(Sold Out)
Company Logo on Nike Golf Shirt Players' gift.
Half Page Ad in Awards Reception and Live Auction Program.
3 Foursomes
HONOR LIST SPONSOR #2 / $10,000 (Sold Out)
Company Logo on Maui Jim Sunglasses Players' gift.
Half Page Ad in Awards Reception and Live Auction Program.
3 Foursomes
2 & 1 Foursome Packages
GOLF COURSE FLAG SPONSOR / $7,500 (Sold Out)
Company Logo on 18 Course Hole Flags
Half Page Ad in Awards Reception and Live Auction Program
2 Foursomes
RECEPTION /AUCTION SPONSOR / $7,500 (Sold Out)
Company Logo on event promotion.
Half Page Ad in Awards Reception and Live Auction Program.
2 Foursomes
CADDIE SPONSOR / $7,500 (Sold Out)
Company Logo on Caddie Bib.
Quarter Page Ad in Awards Reception and Live Auction Program.
2 Foursomes
Putting Contest Sponsor / $5,000 (Sold Out)
Company Promotion at Putting Green.
Half Page Ad in Awards Reception and Live Auction Program.
2 Foursomes
WELCOME SPONSOR / $5,000  (Sold Out)
Company Promotion at Registration Area.
Half Page Ad in Awards Reception and Live Auction Program.
2 Foursomes
WARM UP SPONSOR / $5,000 (Sold Out)
Company Promotion at Driving Range.
Half Page Ad in Awards Reception and Live Auction Program.
2 Foursomes
EAGLE SPONSOR / $5,000 (Sold Out)
Company Promotions on a Contest Holes.

Hole in One
Longest Drive
Closest to Pin

Quarter Page Ad in Awards Reception and Live Auction Program.
2 Foursomes
BIRDIE SPONSOR / $3,000 (Sold Out)
Quarter Page Ad in Awards Reception and Live Auction Program.
1 Foursome
Tournament players benefits:
Lunch
Golfer Gift
Golfer Tee Gifts
On Course Food and Drinks
On Course Fun Events
Tournament Competitions
Awards Reception and Live Auctions
Event Donations:
TEE & GREEN MARKER SPONSOR / $500
Name Listing in Awards Reception and Live Auction Program
Company Sign on Non-Contest Hole
No Players
DONATE BY CHECK:
DONATIONS CAN BE MAILED TO:
Future Foundation of Sacramento
425 University Ave, # 210
Sacramento CA 95825
Future Foundation of Sacramento, Inc. | 501(c)3 non-profit corporation | IRS Tax ID: 80-0025786