Financial Fit Review Tips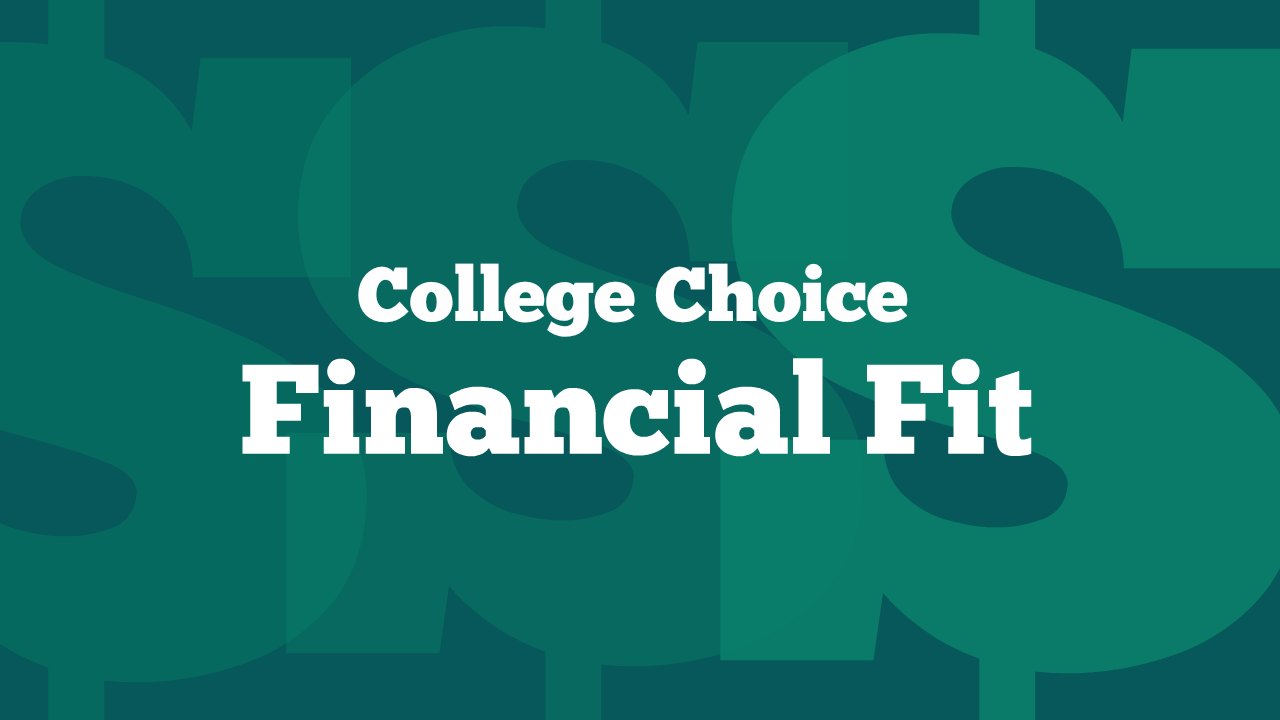 It is not the best approach to pick a college based on if the price is right, but applicants should include cost as one of the key factors for considering college choices.
Here are five tips to help you understand and evaluate your financial fit with the colleges you are considering.
Learn about common grants also known as "gift aid" and check to see if they are offered at the colleges you are considering: 
Pell grant
Cal grant (only in California)
FESOG grant
EOP
State University Grant
College campus grants
Use net price calculators.
Net price calculators should be available on most college websites. Knowing your personal estimated net cost will to help guide conversation with your parents about financial fit. Keep in mind that a higher-priced school might have more financial aid available to help you pay for your education, so take a look at the school's net price if you want an idea of how much it might cost you after financial aid is taken into account.
Learn where you can limit your costs.
It's best to limit student costs and avoid loan debt. Start with your realistic budget, then devise a game-plan to save money on budget items you can control.
Textbooks – Choose used when you can. Considering renting used textbooks to save more. Selling used textbooks to next year's students is not as simple in college as it may have been in high school. 
Housing – Research the price of on-campus dorms versus off-campus apartments and houses. Depending on the community around your chosen college, you need to determine if on-campus or off-campus housing is a better financial fit. 
Media – We all know that cable bills can get pricey.  Research how to get access to media that will not break your budget. Streaming services, shared access via campus or with roomates, free apps, etc. 
Transportation –  Be realistic about what it will cost you to own, operate and maintain a car. Check your university bus system or the city's public transportation system. Or could you use a bicycle or scooter around campus? How often will you travel home or work?
Food – Plan to cook at least some of your meals. More savings, cook with roommates and share the cost of ingredients. Plan your meals in advance, then shop in bulk. When you do eat out, look for deals. 
Coffee/Drinks – Brew your own coffee and tea vs a trip a coffee shop.  Find ways to drastically cut costs by purchasing your drinks at the grocery store instead of buying a single drink from a barista.
Look for and take advantage of student discounts. This website made a list of student discounts!
Many more unique ways to cut costs, check out this list.
Consider the length of time you plan to be in school.
We call many universities "four-year colleges" but the national average length of time it takes for a student to complete a baccalaureate degree is six years. Taking more years to graduate means paying for more years of college. Look at your colleges' four-year graduation and retention rates to gauge if you are evaluating a four-year cost, or longer.