Crash Course Tips for Being A Distance-Learning Parent Substitute-Teacher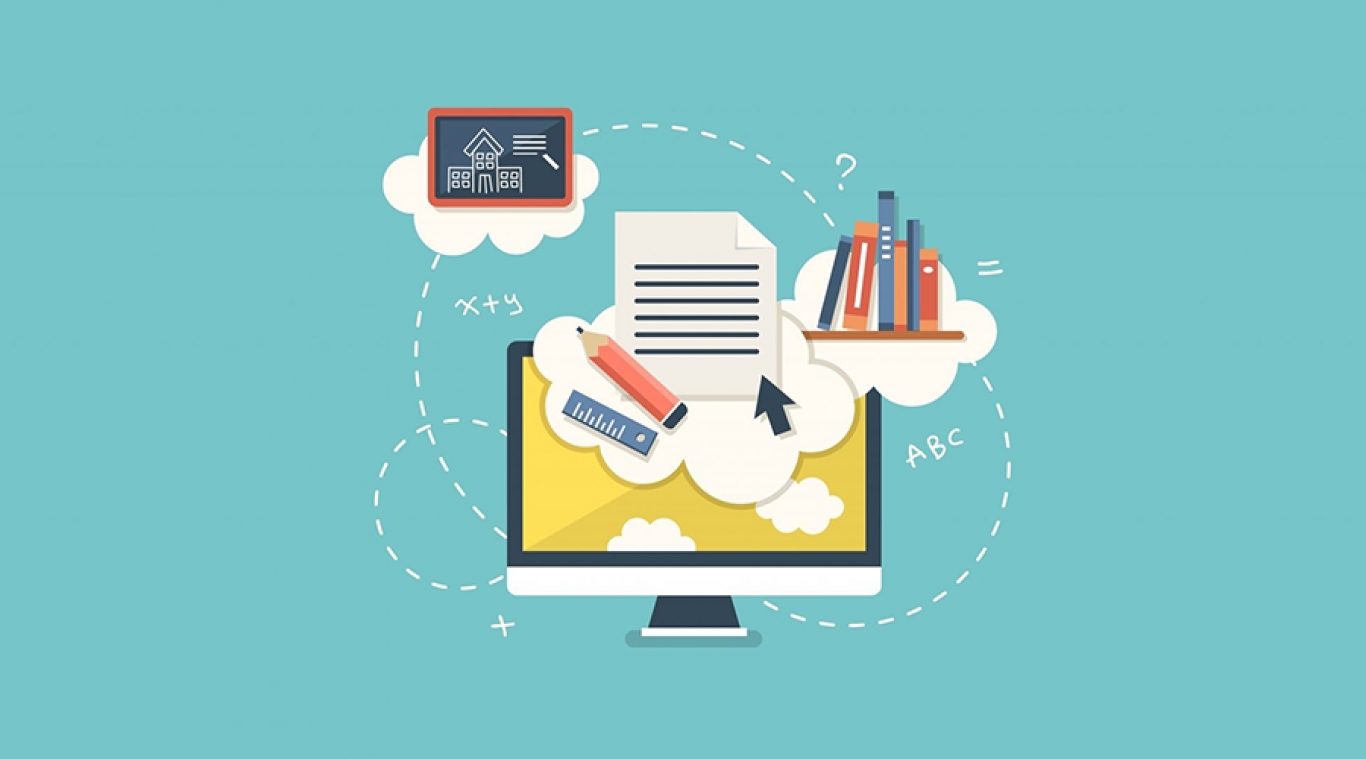 Covid-19 mitigation efforts have closed ALL schools. Officials confirmed schools will NOT open before the end of this school year. Parents everywhere have unexpectedly become "substitute teachers" for their children while the entire family is home under stay-safe-at-home orders. You may have seen numerous social media posts and articles about parents who are feeling overwhelmed or unwilling to continue with distance learning. Understandably parents are stressed. Here is some solid encouragement to MAINTAIN DISTANCE LEARNING SUPPORT.
How do parents become their child's teacher overnight?
Cult of Pedagogy published a great article written by Jennifer Gonzalez, Editor In Chief ,Dec 2014, that reached out to new teachers who take over a classroom in the middle of year. Sounds familiar, just like parents today who instantly have become the lead teacher for their own kids in April, Spring 2020 term of school. An important distinction, a homeschool parent will be the first to tell you this is not homeschool, what we are doing right now is crisis schooling.
I thought the most important tips from Cult of Pedagogy for parents right now is to:
Build your relationship with your child. Teacher-student relationships are a top priority as it creates a "foundation for more effective and greater student achievement."

Ask for help when you need it. When your child's school teacher asks how things are going at home – do NOT say fine, distance learning during a pandemic is not fine, and we all know it. "This doesn't make you defective. It makes you normal. So ask the questions."
High level summary tips from the article with a sprinkling of tips from my nearest charter homeschool:
Start with the right mindset. Set the bar low. Ask for help. Expect Surprises. Repeat,

 

ASK FOR HELP.

Do some background set up. Figure out your daily schedule,

(decide what time during the day will be set aside for school),

collect basic classroom supplies, at-home library

(you need books and or access to e-books).

Understand the curriculum or content your children need to learn now.

The four main academic areas are likely:

reading/language arts/english + read for enjoyment 
math,
social studies,
science
PE twice weekly – get active!
EXTRA add a personal learning experience that is social-distancing and stay-at-home applicable.

Bare-minimum classroom setup.

Do not stress about making a extra decorated special place during this crisis, locate what your child needs and clear a space for your child to focus and learn. 

Establish home-school rules, consequences, and procedures
Build your relationship with your child. 
I have cut and paste much of "Cult of Pedagogy" original advice by selecting tips and advice that would apply to at-home parent-teachers. Hope this helps! Please share your experience in the comments section below (my additions in purple).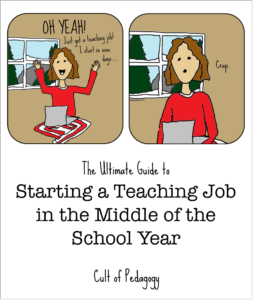 "Congratulations on your new teaching job! This is a big deal, an opportunity to make a significant difference for students who have experienced uncertainty and instability at this time. And yet…A panic has probably set in. You won't have the time other teachers normally get to prepare their classrooms, set up procedures, and plan good lessons. You're jumping onto a fast-moving train, and it won't stop until the year is over. Advice to help you navigate the rest of the year with your sanity – and your desire to teach – fully intact."
STEP 1: START WITH THE RIGHT MINDSET.
A healthy mindset will help you prioritize, work effectively, and deal with the inevitable setbacks.
SET THE BAR LOW. Trust me, the people (YOUR KIDS) in your [HOME] are thrilled to have a living, breathing human filling the vacancy left by your predecessor (even though their previous teacher probably did NOT want to leave this vacancy).  Unless you're a complete train wreck …do two things: (1) maintain reasonable order in your classroom, and (2) cover the basic curriculum. So cut yourself a lot of slack. Remind yourself every single day that what you're shooting for is good enough. Expect things to go wrong, and when they do, address them with those two basic goals in mind: reasonable order, basic curriculum. …This is NOT the year to design a gorgeous classroom. Teach your students something worthwhile every day and make sure they don't hurt each other, and that will be enough for now.
ASK FOR HELP. One of the biggest mistakes you can make as a new teacher is to pretend you've got everything under control. … It's up to you to seek out the help, to ask lots of questions, and tell someone when you're struggling. So when the teacher (the one you had to leave from your brick-and-mortar classroom) asks how things are going, do NOT say fine. It's not fine, and you know it. This doesn't make you defective. It makes you normal. So ask the questions. 
EXPECT SURPRISES. Because you're showing up mid-year, people will forget to tell you things that would normally be included when orienting new staff, so just when you think you've got things under control, something will change.
STEP 2: DO SOME RECONNAISSANCE.
YOUR SCHOOL
Your daily schedule
Where you can find basic classroom supplies, and how to order more

(If you are not yet a online-shopping parent, this may be time to learn!)

Lunch options and procedures, both for your students and yourself
School rules
Emergency procedures: Find out what the plan is for fire drills, lock-downs, and severe weather situations.
Library information, both for your students and yourself. (All learners need reading material – if you do not have books at home, the libraries are closed, there are e-books options!)
YOUR CURRICULUM
Figure out where your students are and what has already been accomplished that year. … Ask the students.
Depending on how complicated or messy the situation is, you may just have to pick something and go with it.
STEP 3: DO A BARE-MINIMUM CLASSROOM SETUP.
…You have more important things to do right now. So just make sure you have these things in place:
A spot for you to write the date, the day's agenda, and any homework that you'll assign. Try to keep this place consistent all year, so students get into the habit of looking there for that information.
A place for students to hand in papers. 

(You probably need a digital version of this for distance learning.)

Some basic supplies.
Textbooks, workbooks, or other curricular materials necessary for getting work done. –

SUPPLIED BY SCHOOL if possible.

A basic familiarity with how your classroom technology works: …How to turn on and perform basic functions student computers (if any).
STEP 4: ESTABLISH CLASSROOM RULES, CONSEQUENCES, AND PROCEDURES.
In the first few days, it's essential that you establish rules, consequences, and procedures. Because time is scarce, your goal right now should be to get something in place that works, even if it's not perfect. You're being thrust into the classroom at the last minute, use this as a basic structure:
Rules
Follow directions quickly.
Raise your hand for permission to speak.
Raise your hand for permission to leave your seat.
Keep your hands and feet to yourself.
Treat each other and our classroom with respect.
Consequences
(old-school parenting time!)
1st: verbal warning
2nd:

call out the issue, no longer warning time

3rd: choice of consequence
Daily Procedures
Have something quiet for students to start: a warm-up, bell-ringer, or a journal activity.
Have the day's objectives written clearly, possibly in a place where all students can see.
Have a system for checking that they've done all their work at the end of the day.
Explain what students need to do if they need to sharpen their pencil, go to the bathroom, ask for help, or turn in papers.
STEP 5: BUILD RELATIONSHIPS.
"Although this is listed as the last step, it's one of the most important. Building relationships with students is the key to making your work more satisfying."
"Influences and their Effect Size on Student Achievement, from John Hattie's 2008 meta-study Visible Learning. Out of 138 different factors influencing student achievement, the teacher-student relationship was near the top, showing a greater impact than time on task, cooperative learning, and socioeconomic status."
TWO FINAL TIPS from Cult of Pedagogy:
Don't engage in negative conversations about your predecessor. It's unprofessional to position yourself as the new and improved one in contrast to the one who left. (Plus, we expect your kids will return to their same school in the fall and you do not want to plant seeds of negativity.)
If your students are just hog wild and you can't get them under control, take a look at this video on using a notebook to tame an out-of-control class. Setting up a consistent system of rules, consequences and procedures is much better and longer-lasting than doing this, but in an emergency, the notebook strategy works pretty well."