Covid – 19 Update: Back To ONLINE School for Spring 2020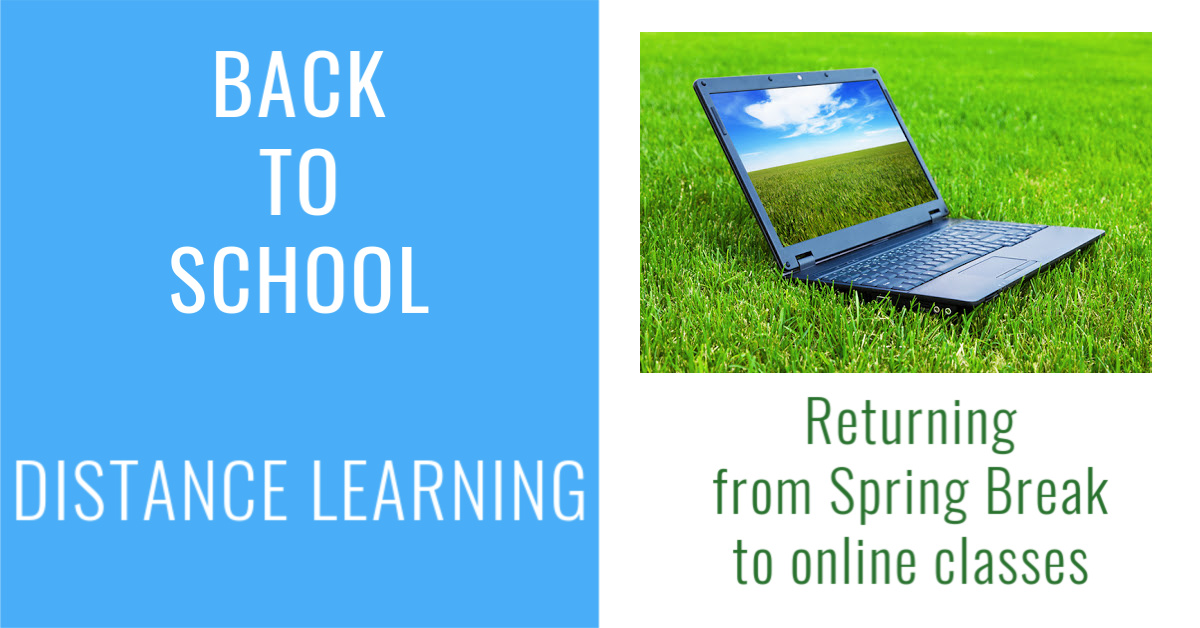 Spring Break is done, students have returned to a new "Back To School" for online spring classes. 
We want to know HOW local students are doing with distance learning. Please respond to this very short survey to share your experience. 
Today, many students began or resumed distance learning following Spring Break. Some schools will begin rolling out distance learning this week, others are picking up where they left off earlier this month. Access to assignments and instruction, for now, varies from school to school and class to class. Prior to Spring Break, it was announced that schools will not be reopening campuses and will continue distance learning for the rest of the school year.
For current information about closures and their impact on the school year, check your local school district.
To see the latest  update from California universities, visit their websites:
Sacramento County Numbers at a Glance –

Updated 4​/14, 10​:45​ a.m.​
​​​Confirmed Cases ​
​​Deaths​

​816

28**​
​​By Age Group
0-17:  8
18-49: 357
50-64: 199
65+:  252​
Confirmed COVID-19 Cases / Deaths by Cities ​and​ Unincorporated Sacramento County – Updated 4/14​, 10:45​ a​​.m.
*only includes cases where address has been confirmed
​City of Sacramento
​Elk Grove
​Citrus Heights
​Folsom
​Rancho Cordova
​Galt
​Isleton
​​Outside of Cities
457 / 14
69 / 3
​45 / 2
​16 / 0​
​53 / 1
7 / 0
​2 / 0
149​ / 8​​
Public Health Order: The Sacramento County Public Health Officer issued a new Public Health Order effective at 11:59 p.m., April 7, to be in effect until 11:59 p.m., May 1, 2020. The Public Health Order reinforces the direction for all individuals to stay home and extends the terms of the order to increase social distancing and reducing person-to-person contact to further slow transmission of COVID-19.  https://www.saccounty.net/COVID-19/Pages/default.aspx
Effect on Thursday, March 19, 2020 – The Director of the California Department of Public Health is ordered all individuals living in the State of California to stay home or at their place of residence, except as needed to maintain continuity of operation of the federal critical infrastructure sectors.
The order is in place until further notice. It covers the whole state of California, and it exempts activity as needed to maintain continuity of operation of the federal critical infrastructure sectors, critical government services, schools, childcare, and construction, including housing construction.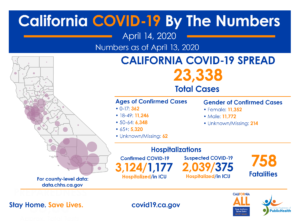 https://covid19.ca.gov/stay-home-except-for-essential-needs/
FAQ
It is ok to go outside for exercise, a walk or fresh air – so long as you are maintaining a safe social distance of six feet from people who aren't part of your household. Gyms are closed.
Californians can walk, run, hike and bike in their local neighborhoods as long as they continue to practice social distancing of 6 feet. This means avoiding crowded trails & parking lots. To help reduce crowds, State Parks is modifying operations at some parks, including closing vehicular access and parking lots to reduce density of visitors. A list of closures can be found at www.parks.ca.gov/flattenthecurve. Everyone has the responsibility to "Flatten the COVID-19 Curve at Parks" by maintaining a social distance of 6 feet or more when recreating in the outdoors, and staying home if they are sick. If visitors cannot maintain social distancing, they need to leave the park.
Essential services will remain open, such as:
Gas stations
Pharmacies
Food: Grocery stores, farmers markets, food banks, convenience stores, take-out and delivery restaurants
Banks
Laundromats/laundry services
Essential state and local government functions will also remain open, including law enforcement and offices that provide government programs and services.
What's closed?
Dine-in restaurants
Bars and nightclubs
Entertainment venues
Gyms and fitness studios
Public events and gatherings
Convention Centers
Hair and nail salons