Covid-19 – Coping with change at school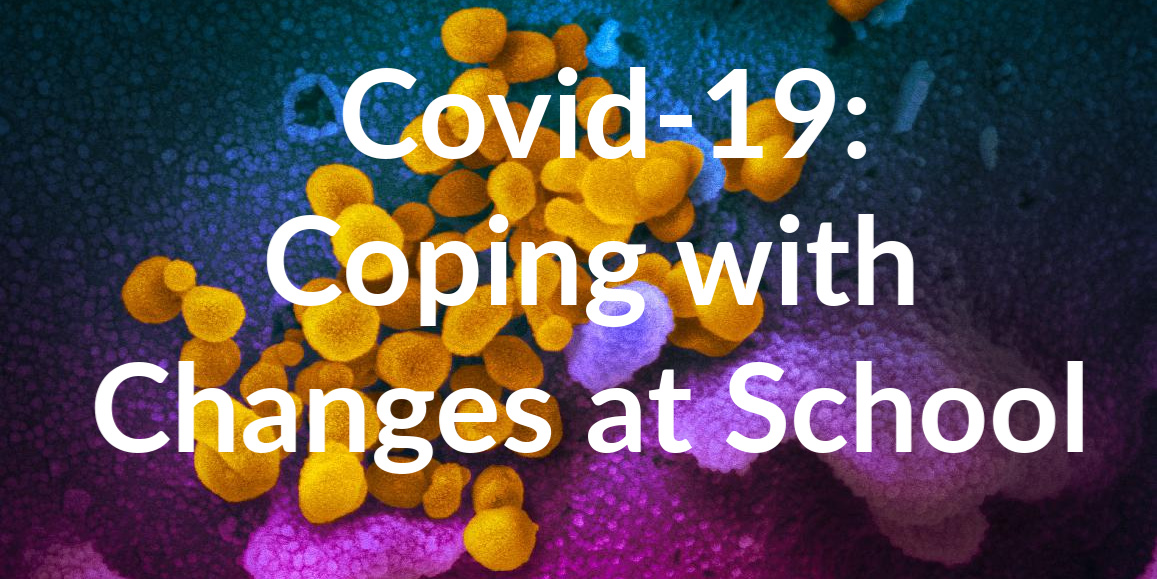 The mental toll of the coronavirus pandemic is unfolding inside homes throughout California, as students, parents and teachers learn to deal with a new normal of social distancing and remote learning.
Children benefit from structure and routines around studying and homework, and it is also important to make sure they have time for play or to make art.
High school students – Scared they will not be prepared for the AP exams in May because  of missing a month of school when every day counts…fears around distance learning, grades, tests and deadlines for scholarship applications.
The move to online classes has also created unexpected barriers for college students, especially for those without proper work stations or technology at home or who are tackling classes that either require tutoring outside class or hands-on learning.
Brandon L. Bayne – associate professor of religious studies at the University of North Carolina at Chapel Hill said "it became really clear that there was a whole range of emotions going on, and a whole range of family contexts, and a whole range of differential access to material" and so he drafted this "adjusted syllabus."
Spring 2020
Adjusted Syllabus
Principles

1. Nobody signed up for this.
Not for the sickness, not for the social distancing, not for the sudden end of our collective lives together on campus
Not for an online class, not for teaching remotely, not for learning from home, not for mastering new technologies, not for varied access to learning materials

2. The humane option is the best option.
We are going to prioritize supporting each other as humans
We are going to prioritize simple solutions that make sense for the most
We are going to prioritize sharing resources and communicating clearly

3. We cannot just do the same thing online.
Some assignments are no longer possible
Some expectations are no longer reasonable
Some objectives are no longer valuable

4. We will foster intellectual nourishment, social connection, and personal accommodation.
Accessible asynchronous content for diverse access, time zones, and contexts
Optional synchronous discussion to learn together and combat isolation

5. We will remain flexible and adjust to the situation.
Nobody knows where this is going and what we'll need to adapt
Everybody needs support and understanding in this unprecedented moment



Articles:
https://edsource.org/2020/coping-with-coronavirus-crisis-a-challenge-for-californias-students/626683
https://greatergood.berkeley.edu/article/item/how_teachers_can_navigate_difficult_emotions_during_school_closures
https://www.edsurge.com/research/guides/navigating-uncertain-times-how-schools-can-cope-with-coronavirus
https://www.commonsensemedia.org/blog/how-to-keep-kids-learning-when-theyre-stuck-at-home
https://www.chronicle.com/article/Nobody-Signed-Up-for/248298