Back to school is nearly here!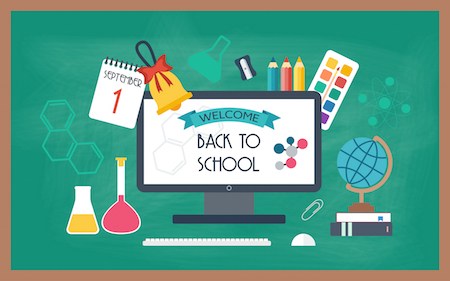 Back to school is nearly here! It is exciting each year as the school year approaches. Students, parents, teachers, and supporters like Future Sacramento have been eagerly awaiting how students will return to school for the 2020-2021 academic year. This year will look and feel very different from what we have experienced in the past; but opportunities for a GREAT year ahead are present.  Learning will take place with physical distance and using technology in new and re-imagined ways. The unfamiliarity of this might feel uneasy and you may need extra time to settle into this new learning format. Here are four recommendations to help you get ready:
Goal #1: Start the year off with an effort to create connections. Students and families connecting with teachers, and students connecting with peers is a priority.
Goal #2: Bring your patience and give yourself space as you may experience a period of adjustment as you get used to the new technology format of enhanced distance learning and likely changes from last spring.
Goal #3: You will get out what you put in. You have a big responsibility to show up ready to learn and take advantage of all educational opportunities available to you. Robust learning can take place if you are willing to adjust and be creative with how you focus on online classes and independent study time.
Goal #4: Utilize the Future Sacramento provided academic planner to organize your schedule and manage your study time.
---
This week, August 12 – Folsom Cordova Unified will open schools with all distance learning : https://www.fcusd.org/ReopeningFAQ
Also this week, Elk Grove Unified continued with a staggered opening, with high school beginning August 13 http://blogs.egusd.net/pressroom/2020/07/15/elk-grove-unified-to-start-20-221-school-year-with-full-distance-learning/
Next week, Twin Rivers Unified will open the academic year virtually, with online teacher-led instruction every day starting Tuesday, August 18. : https://www.twinriversusd.org/News/——A-Virtual-Start-to-a-New-School-Year/index.html
23 days ahead / 3.5 weeks: Sac City Unified  will return on September 3 for distance learning : https://www.scusd.edu/e-connections-post/return-together-update-scusd-distance-learning-plan-and-new-webpage