Register To Apply
College Scholarship
CALLING ALL 10th GRADE STUDENTS
First step to apply is an easy 5 minute registration!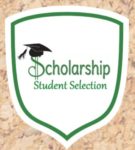 Registration is a quick self-qualification questionnaire that provides information about the Future Sacramento scholarship. Every 10th grade student should register as an applicant to show intent to apply.
Overview of scholarship
Future Sacramento helps low-income 10th grade students become first-generation college graduates. Beyond a one-time gift for the first year of college - Future Sacramento is a robust five-year resource backed scholarship that creates a long-term connection with each scholarship recipient. We empower our students with necessary resources of long-term mentoring, customized awards, renewable funding and financial aid advocacy.
Opportunity
Resource Backed Scholarship that is renewable for up to five years in college. Total value of the scholarship is up to $25,000. The Future Sacramento scholarship provides consistent and reliable funding. Unlike a one-time, first year award - we meet our students' financial need throughout college.