Accessible prep for the SAT and ACT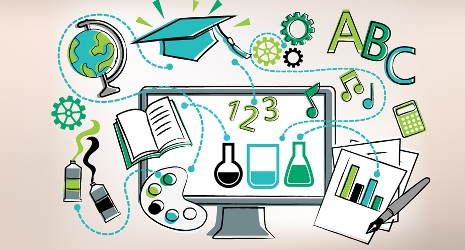 Playing an online game to prepare for your SAT and ACT seems too good to be true. Surprise, there are games marketed to do just that, however students must play with caution – not all prep games are equal! Here are few FREE programs that may help you prepare for your exam. No excuses to be prepare now!
"Most of the SAT prep games out there are pretty bad. However, there are a few games that may genuinely help you with some aspects of your test prep experience—although they won't do much other than supplement your more typical studying activities like taking practice tests and doing practice problems," says Ellen McCammon at blog.prepscholar.com. "If a game just asks you "SAT-style" multiple choice questions, I advise you to stay away from it unless you can thoroughly vet that the questions actually resemble real SAT questions [for the updated and revised SAT]."
And this must be said – nothing really replaces good old fashioned reading and writing. Reading helps formulate critical reading skills as well as shape writing techniques. Keeping a diary or a blog is a great way to boost your writing skills. Check out some ideas for offline complimentary prep activities at this page.
Two suggestions for exam preparation:
Daily SAT prep with the official College Board app – link here "Make practice part of your routine—any place, any time. Answer a question a day on the Daily Practice for the New SAT app and get immediate feedback"
Official SAT Practice on Khan Academy: 100% free, personalized practice program for the SAT through an exclusive partnership between Khan Academy and the College Board, the makers of the SAT. This is "a personalized practice program for anyone, anywhere"and the aim is to ensure "these tools are free and available now for every student to take ownership of their learning and their future." link here
Other apps that can help keep you learning and sharp:
Vocabulary.com combines the world's smartest dictionary with an adaptive learning game that will have you mastering new words in no time.
NYTimes Student Crosswords 150 puzzles on topics inspired by subjects across the curriculum. Each one is written by Times crossword master Frank Longo, and each comes with links to the answers and to more Times and Learning Network content on the topic.
Math games at Sheppard Software, scroll down for math practice with probability and ratios few more.